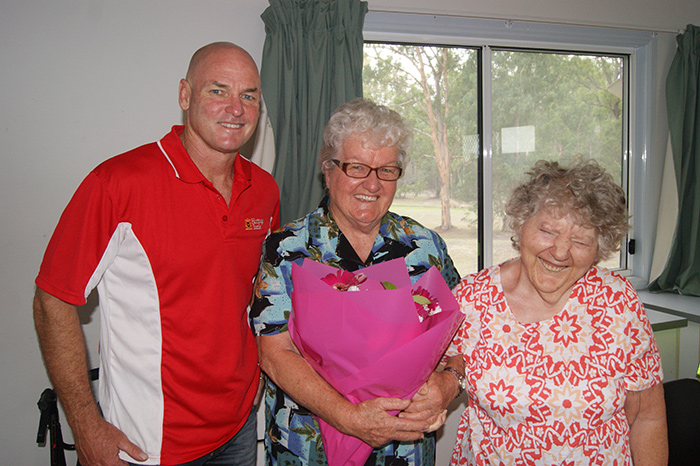 Eighty-four-year old Logan resident Helene Dillon is proving age is no barrier after winning Heritage Bank's People First Award in their annual Volunteer of the Year competition.
Heritage Bank selected Ms Dillon from over 300 nominees to receive People First Award – the special award for the volunteer who best embodies the Heritage values and culture of integrity, excellence and community. Ms Dillon receives $100 for herself and $1000 for her organisation.
Ms Dillon was nominated for her 33-year-long commitment to the support of the elderly and people with a disability through her work at Flexible Living.
Flexible Living Community Inclusion Coordinator Lauren Ward said "Ms Dillon was a strong advocate for the equal treatment all people, no matter their age, social status or physical condition."
"Helene has a heart of gold and a great sense of humour," Ms Ward said.
"She's been with us from the start back in 1981 and has put in over 14,000 hours, made over 36,000 of her famous scones and supported more than 5,000 people."
"She brings so much joy to the group and I know that every person whose life she has touched is so thankful to have met her. "
Ms Dillon was both thrilled and humbled by the award win.
"I really enjoy being with the people at Flexible Support Services, both with the consumers who are mostly not so different in age and interests to myself and the staff," Ms Dillon explained.
"I feel a strong bond with most of them; they're a good lot, who care about others. Everyone's better for the knowing and I'm a better person for knowing them."
A community volunteer for 72 years, Ms Dillon has proven to be big part of the Flexible Living team, getting involved in a many of the centre's services including organizing activities, preparing meals and providing companionship.
"A lot of the people we support are so thankful for what we do and I'm glad that we can help in some small way to give them comfort or joy. I hope to be able to keep going for as many years as I'm able to drive, or until I become a grumpy old woman, and then they might gently tell me not to come anymore!"
Now in their second year, Heritage Bank CEO Mr John Minz said the Volunteer of the Year Awards were more popular than ever with up to $13,000 in prizes on offer.
"This year, we had wonderful response from the public receiving over 300 volunteer nominations and close to 17,500 votes via the Heritage website and the new voting platform on our Facebook page," Mr Minz said.
"We were really pleased with both the number and diversity of groups represented, which is testimony to the great value that volunteers add to the community."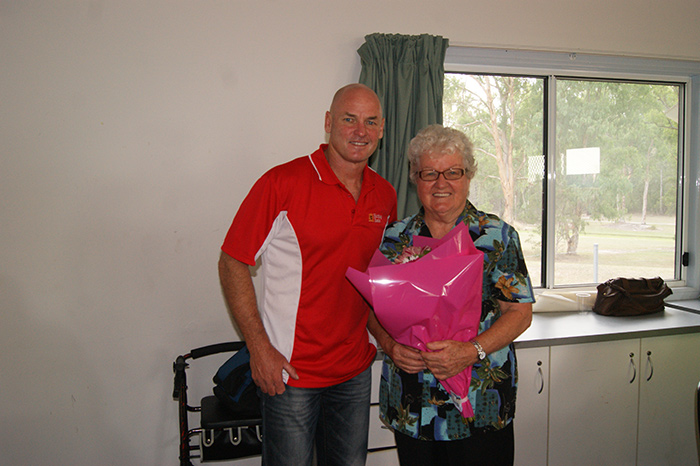 The Volunteer of the Year Award, which was decided by public vote, went to Jennifer Malloch from Amanda Vella's Save a Horse Australia Horse Rescue and Sanctuary, securing 4216 votes. She received $1000 for herself and $10,000 for her organisation. Runners-up Sue Carson from Paws Hoofs and Claws, and Samara Hill from Golden Ark Rescue, each received $100 for themselves and $1000 for their organizations.
Aside from running The Volunteer of the Year Award, Heritage Bank also supports the work of volunteers by offering paid leave for its staff to perform voluntary duties.
Flexible Living would like to thank Heritage Bank for their incredible support of people like Helene, and for the work that they do for the community.
And most importantly special thanks to Helene for her incredible work (her delicious scones…), and for choosing to stay with Flexible Living, standing by our valued clients for all this time. We love you Helene!